Products and Services
Our engineering experience includes advanced materials deposition techniques, colloidal science (powder dispersion), automation solutions (machine design and development), complex-geometry part fabrication, and materials troubleshooting.
We can apply our expertise to applications involving a variety of material families, such as oxides (Al2O3, ZrO2, etc.), nitrides (Si3N4), carbides (SiC), metals (Ag, Au, W, etc.), and polymers.
Read below about the various applications we routinely address, or ask us how we can help improve your process or make your idea a reality.
Filtration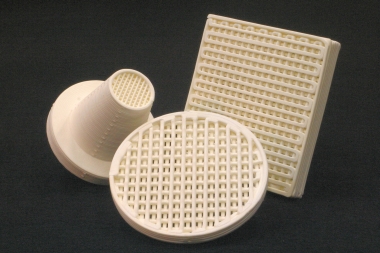 Our engineered lattice structures provide superior filtration without introducing debris into the filtrate material. These structures can be precisely designed using a wide variety of materials in order to match dimensional and flow-rate requirements.
Catalyst Support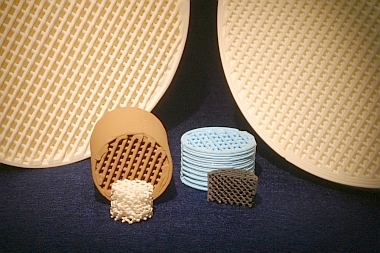 In addition to exceptional filtration, our lattice structures can act as catalyst supports. Highly tortuous pathways increase surface area, reducing the necessary amount of catalyst and increasing the effectiveness of your catalyst system.

TGA/DTA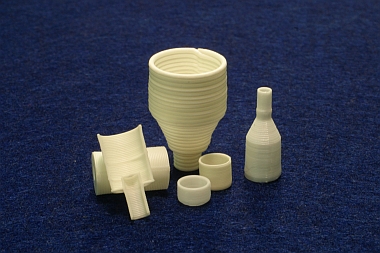 We design and print high-performing thermal analysis consumables in a variety of materials. Our crucibles can be post-mounted or suspended by hangers.
Labware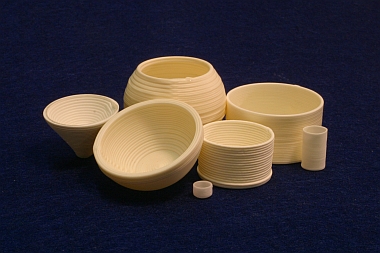 Our custom-made labware can be printed for use in any application and can be designed for use as drop-in replacements for existing parts.
Spray Coatings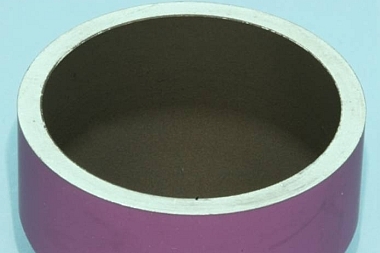 Our manufacturing process allows us to deposit coatings on even complex geometries in very precise weights and thicknesses.

Custom Products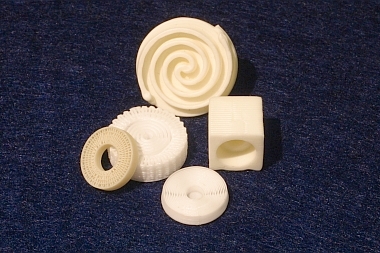 We have extensive experience and expertise in developing materials and designs to meet virtually any application imaginable.

Bone and Dental
Our Definitive Bone product line is still in its developmental stage.